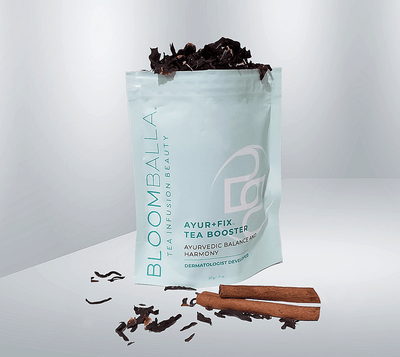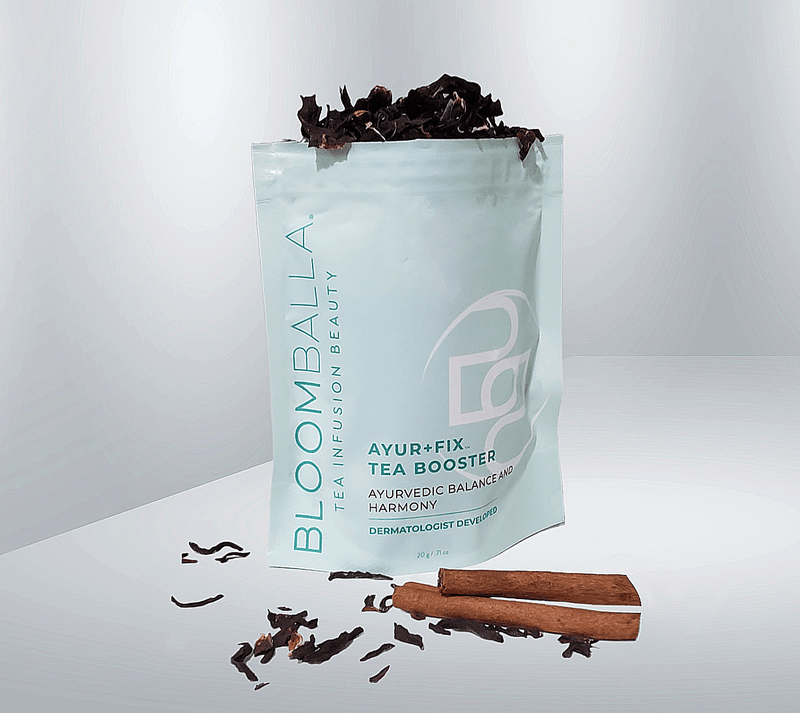 Ayur+Fix™ Tea Booster - Ayurvedic Balance and Harmony Tea Rinse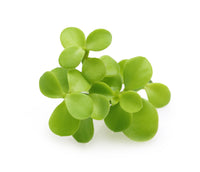 Brahmi
Cinnamon
Cassia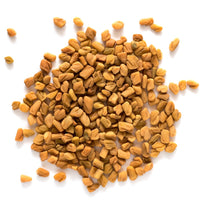 Fenugreek
Hibiscus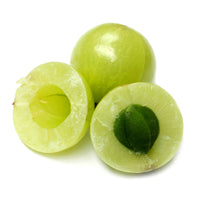 Amla Fruit
Why You Need This:
Strengthens hair to reduce breakage

Enhances shine and frizz control

Balances scalp energies to reduce excessive dryness or oiliness


Adaptogens to de-stress and harmonize follicles

Brightening and energy boosting cinnamon aromatherapy

pH balanced
Ayur+Fix™ Tea Booster - Ayurvedic Balance and Harmony Tea Rinse
Experience Ayurvedic hair repair. This highly concentrated energy balancing hair tea rinse is scientifically formulated with 14 bioactive botanicals to strengthen and protect your hair and scalp. Marshmallow root soothes scalp irritation and moisturizes the hair, adaptogenic fenugreek defends against environmental stressors and cassia strengthens and fortifies your hair.
Brahmi –
Calms and soothes the scalp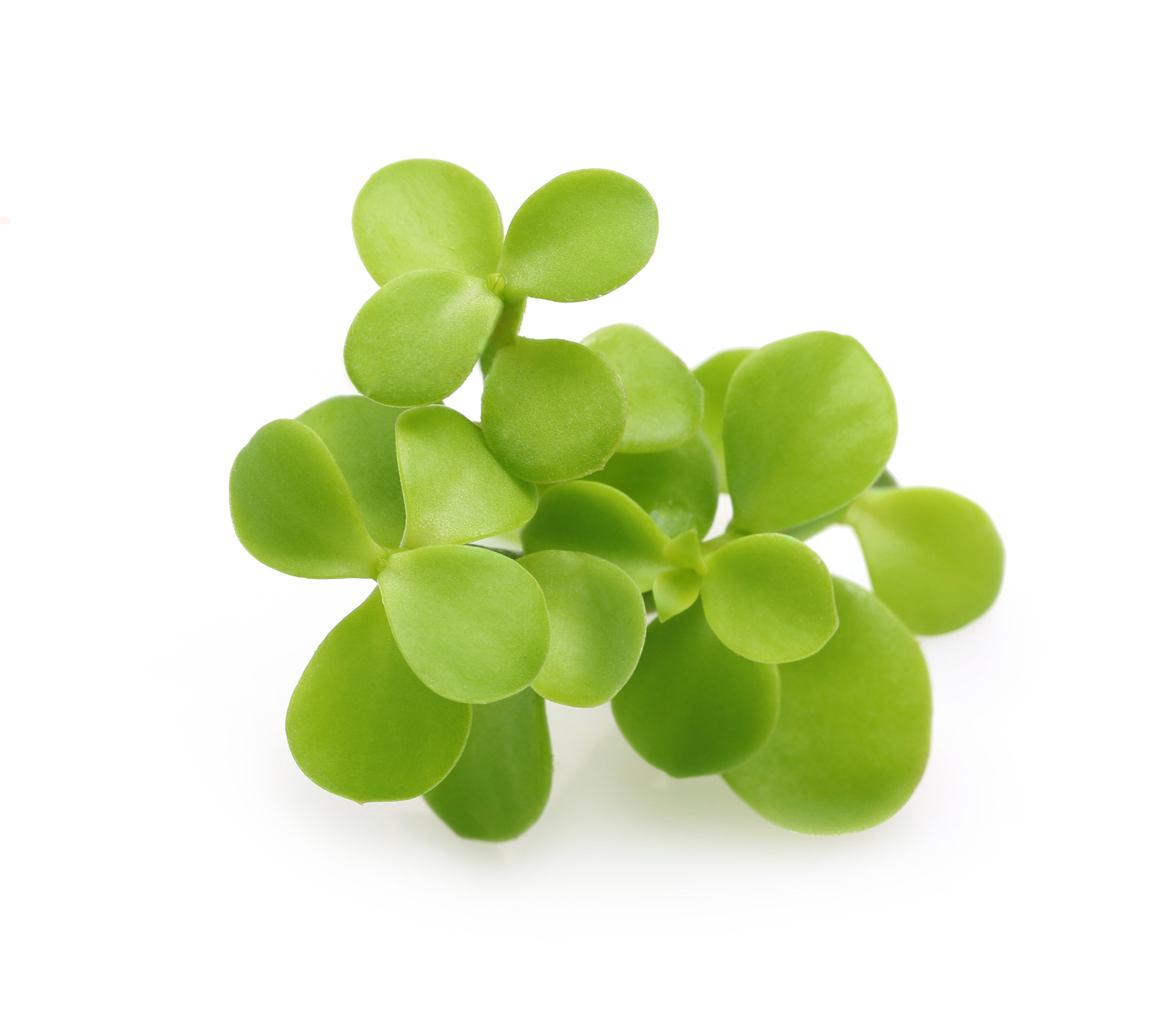 An ayurvedic medicine powerhouse, used to reduce follicle fatigue and promote healing.
Cinnamon –
Reduces irritation, promotes healing
With its energizing and spicy warmth, it reduces follicle fatigue and promotes healing.
Cassia –
Condition and strengthen
Used to reduce scalp irritation and thicken the hair. Cassia is used to condition and provide healthy luster and shine to your strands.
Fenugreek-
Healing and Balance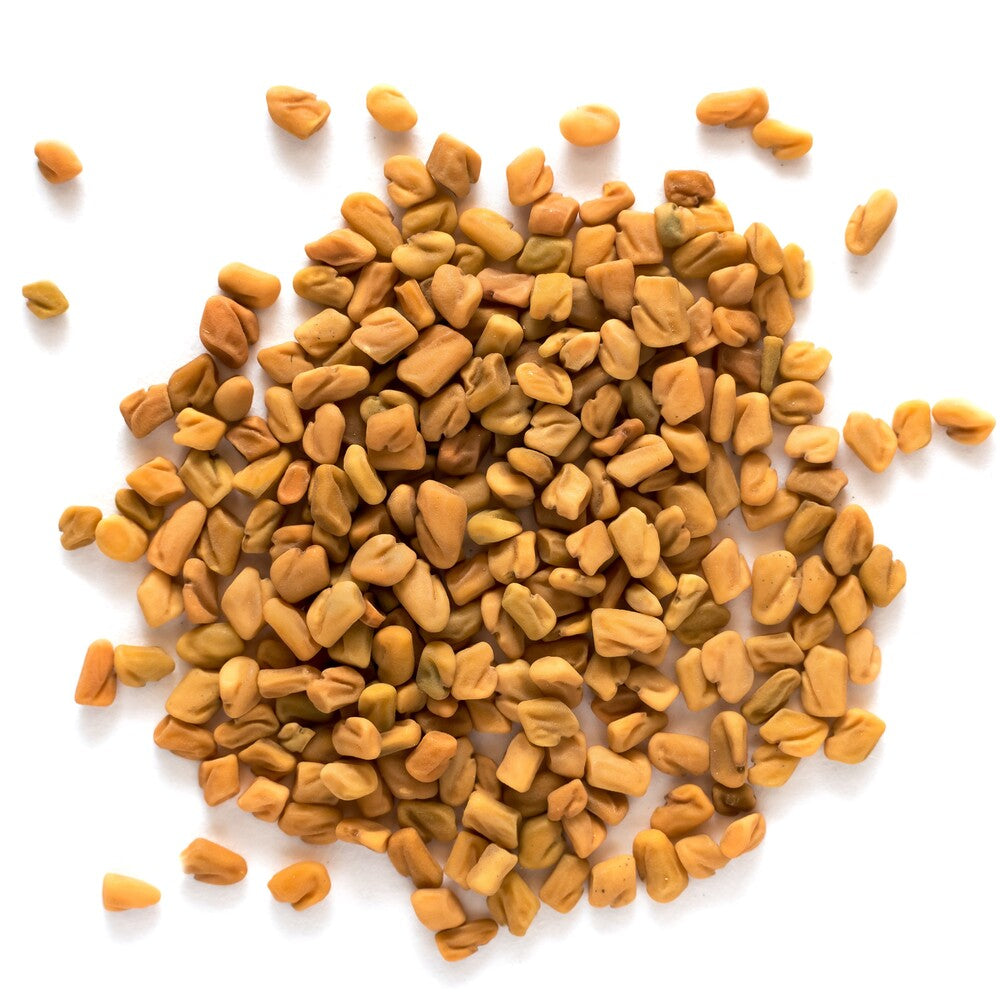 A re-balancing adaptogen, it helps promote wellness and reduces the stress of environmental toxins.
Hibiscus - Growth supporting
A powerhouse of Ayurvedic medicine rich in antioxidant polyphenols and growth supporting properties.
Amla Fruit - Support growth and reduce dry scalp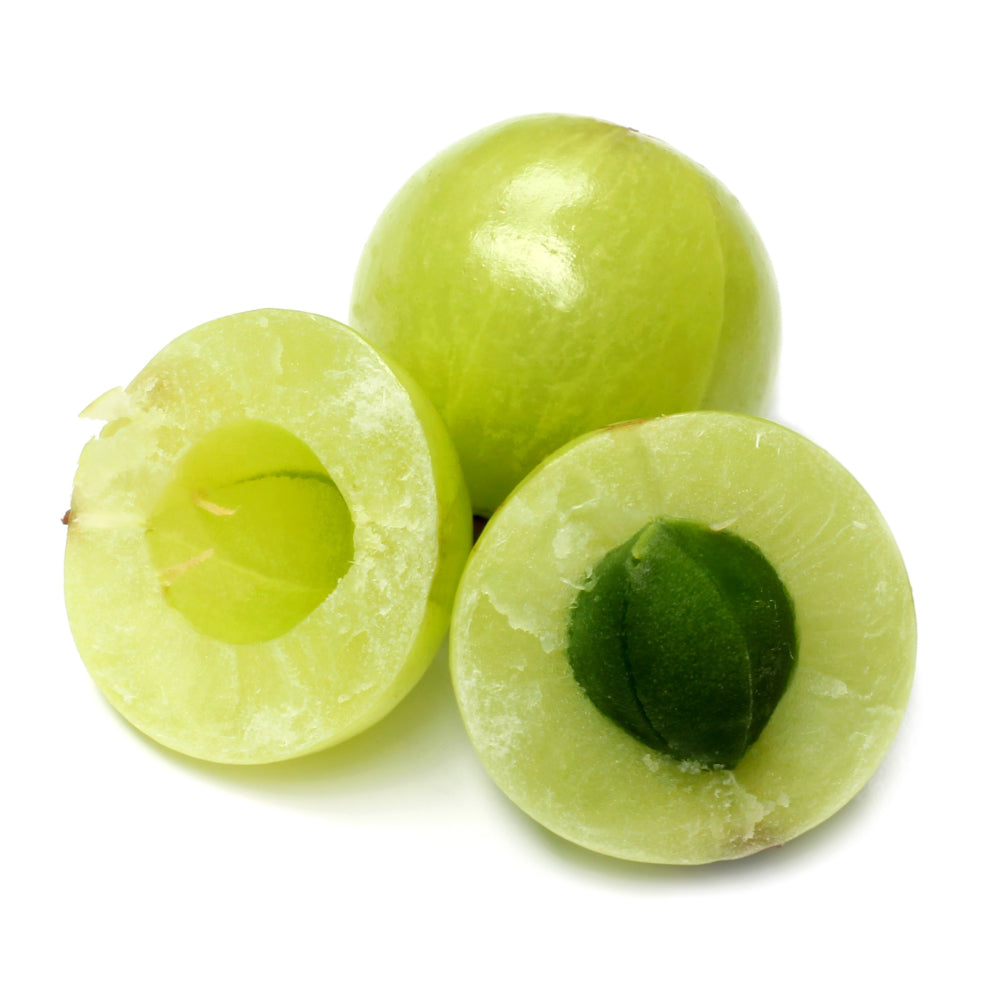 A powerhouse of Ayurvedic medicine, amla is used to balance the three doshas (bodily bio elements.) Rich in vitamin C and antioxidants, it is used to support hair growth, combat premature graying and reduce dandruff.
Who It's For:
Perfect for those desiring improved scalp balance and thicker, stronger, more lustrous hair. Good for all hair types. Best for dark colored hair, as it may stain gray or light colored hair.
What It Is:
An ayurvedic monthly ritual, this pH balanced tea booster is a highly concentrated powerhouse of healing, calming, and adaptogenic bioactive botanicals formulated to balance and soothe your scalp, promote circulation and protect and strengthen your hair. Designed to work with your favorite hair products.
How to Use:
1. Add 3 teaspoons to 1 cup of boiling water, steep covered for 30 minutes and let cool.
2. After shampooing, saturate your hair with Ayur+Fix™ Tea Booster, massage into your scalp and apply your favorite conditioner.
3. Wrap hair in a towel or plastic cap, let marinate for 30 minutes, rinse and then continue with post-conditioning styling routine.
*Recommended usage once monthly.
Why It's Unique: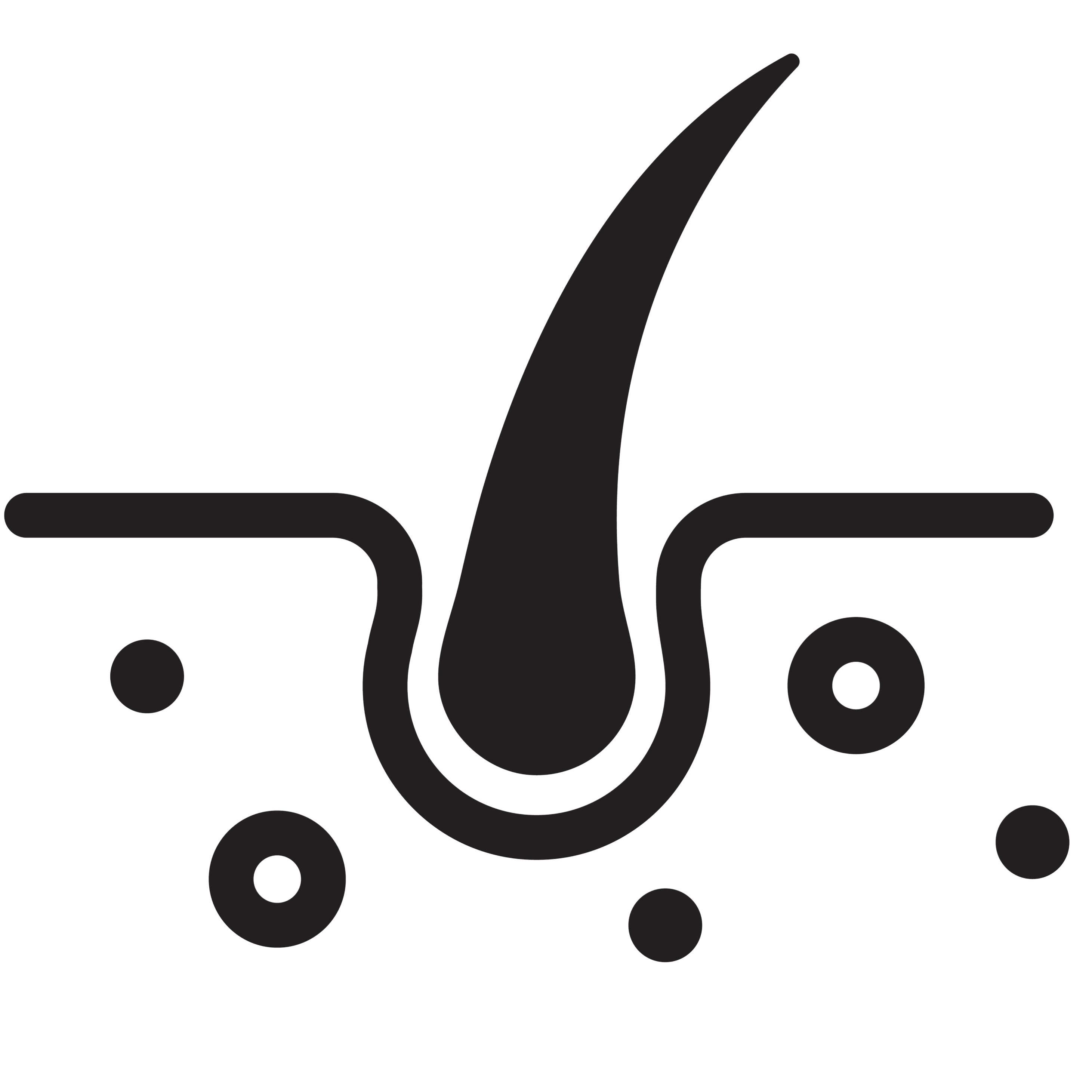 Nourishing

Balancing
Adaptogens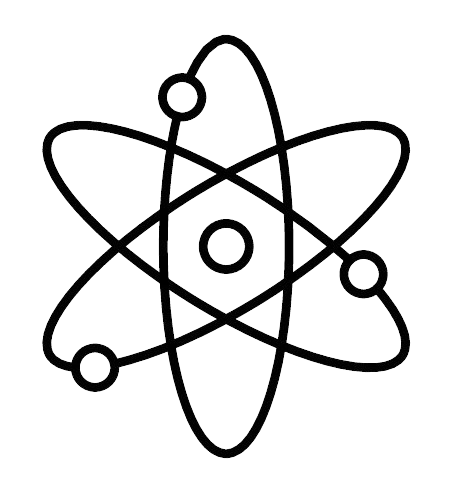 Antioxidants
Slow beauty

Plant-based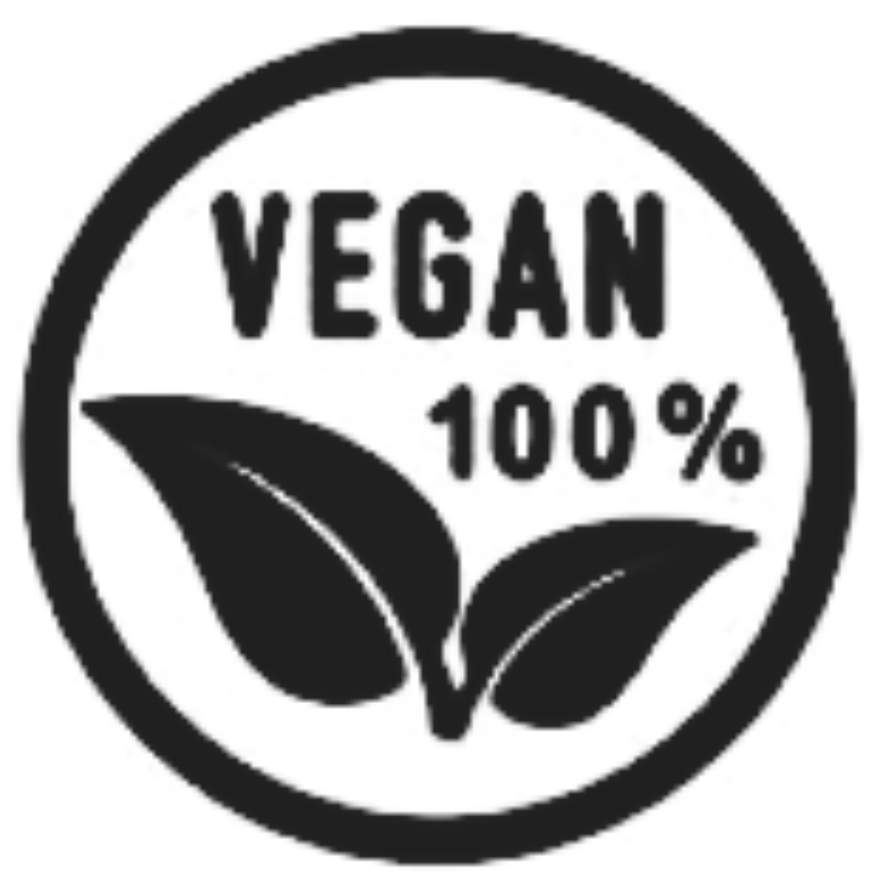 Vegan
People Also Bought:
Choosing a selection results in a full page refresh.